LIMITED EDITION!
Only available while supplies last through the end of the month.
Limited quantities are available.
If you're looking for a charming vintage tin to complement your decor, look no further than our Farmhouse Tin candle. This quaint metal tin features rustic ribbed detailing. It adds an antique touch to your bedroom, bathroom, table, or shelves.

Select your scent below.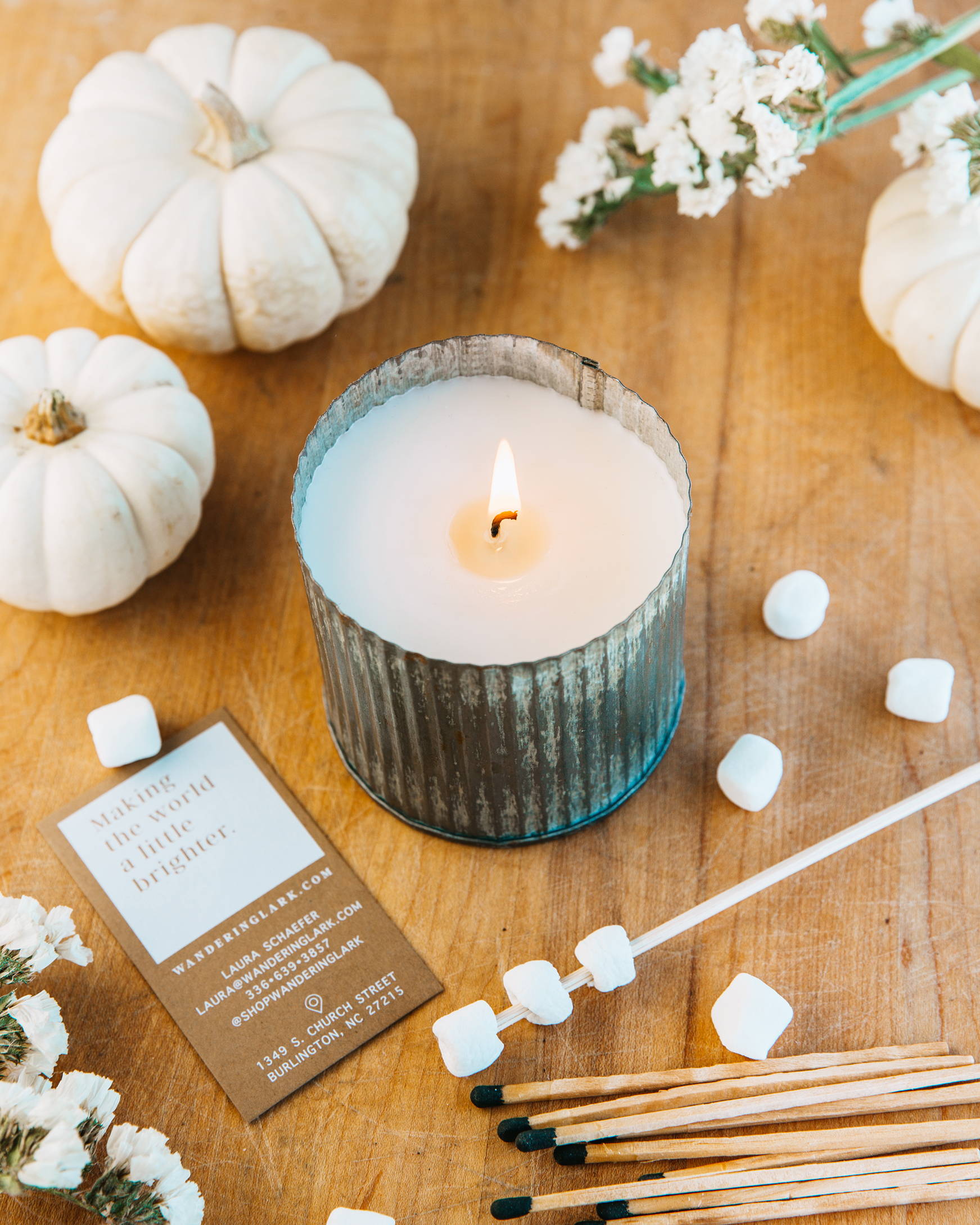 Featuring a NEW fragrance...
Sunday Brunch has a true-to-life blend of ripe, tangy grapefruit, a hint of peach, and a naturally derived sweetness.

Frequently asked questions
What are your candles made of?
American grown soy wax, cotton wicks, and high quality, phthalate free fragrance oils. Our products are made-to-order, and individually labeled by hand. Wicks are constructed from natural flat cotton threads interwoven with paper threads to ensure an even burn. Our wicks are lead and zinc free.
Will this jar always be available?
It is only available during the month of October and/or until it sells out! We have limited quantities available. We will feature a new jar next month!
How many hours does this candle burn?
This jar has approximately 10 oz of wax and will burn for approximately 50 hours.
Can I still buy the Blue Jars?
Yes! We will always have our Classic Blue Jars available for purchase in addition to the jar of the month.
Thank you so much for your support of our small shop!
Sign up to hear about the latest news and exclusive offers